Alessandro Marangoni, Piano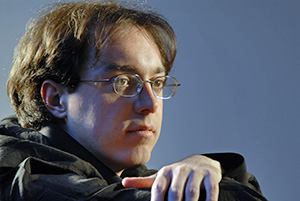 Alessandro Marangoni was born in Italy in 1979. He studied piano with Marco Vincenzi, obtaining the diploma with honours (summa cum laude) and he continued his studies at the 'Scuola di Musica di Fiesole' with Maria Tipo and Pietro De Maria. Besides his musical studies he also obtained a graduated with honours in philosophy at the 'Università di Pavia' with a thesis about Fernando Liuzzi's philosophy of music. He was also a merit student of the Almo Collegio Borromeo, one of the most ancient and important European colleges.
After winning several national and international awards, Alessandro has appeared in many important musical events in Europe, both as a soloist and as a chamber musician. His most recent performances were in Florence (Accademia della Crusca), Lucca (Associazione Musicale Lucchese), Ischia (the Walton Foundation), Cittadella in Assisi, as well as at the Engadiner Internationale Kammermusik-Festspiele, Sagra Musicale Umbra, the Italian Cultural Institute in London, the 'Teatro Dal Verme', Milan, the Saint John's College, Cambridge.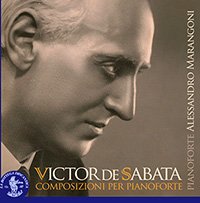 As a chamber musician he collaborated with some of the most important Italian musical personalities and groups, including Mario Ancillotti, Vittorio Ceccanti, Fanny Clamagirand, Daria Masiero, Stefano Parrino, Quirino Principe, Carlo Zardo and the Nuovo Quartetto Italiano. He played with great success of public and critics in Spain with the Malaga Philharmonic Orchestra and in Bratislava with Slovak Philharmonic Orchestra, conducted by the great Italian conductor Aldo Ceccato. He has recently started an artistic cooperation with the Italian actress Valentina Cortese. He plays the piano for the Trio Albatros Ensemble, with whom he has won a relevant acclaim and an enthusiastic appraisal all over the world. Composers such as B. Bettinelli, L. Chailly, G. Gaslini, F. E. Scogna, I. Fedele, have written works for the Ensemble.
In 2007 Alessandro has recorded a CD (La Bottega Discantica) with the piano works written by Victor de Sabata, for the 40th anniversary of his death, that he will play in important venues like Teatro alla Scala in Milan, Teatro "G. Verdi" in Trieste and Accademia di Santa Cecilia in Rome. He is recording the complete piano works by Rossini (Pechès de vieillesse) for Naxos. In 2007 he won the prestigious "Amici di Milano" International Prize for the Music.