JB Floyd, Pianist/Composer/Improviser,
and Professor (Piano)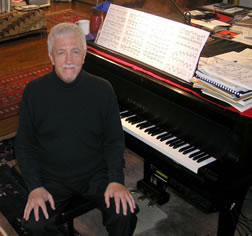 JB FLOYD, Pianist/Composer/Improviser, and Professor (Piano) and Chair, Department of Keyboard Performance, at the Frost School of Music at the University of Miami.
Floyd received B.M. and M.M. degrees from the University of North Texas, and a D.M. in Performance from Indiana University. He was a student of Silvio and Isabel Scionti and Sidney Foster. JB Floyd was awarded a Town Hall (NYC) debut recital by the National Guild of Piano Teachers competition and received a Fulbright scholarship for study in Vienna. He also received an Artist in Residence appointment to Hawaii by the Ford Foundation and numerous grants from the National Endowment for the Arts.
JB FLOYD's musical interests have prompted his participation in a diversity of musical activities throughout his career.
Pianist/Composer/Improviser, his music making includes classical piano recitals and solo appearances with orchestra, new music performances as soloist and collaborator, jazz improvisations, and presentations (in the 70's) of his multi-media electronic ensemble - Electric Stereopticon. He has collaborated on many occasions with David Rosenboom in concerts of two-piano improvisations throughout North America and Europe. Their collaborations resulted in the recording, Suitable for Framing on the ARC label of Canada.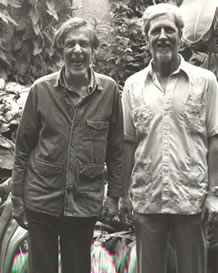 Their most recent work together found them performing simultaneously on Yamaha Disklaviers from "virtual stages" in Santa Monica, CA and New York City over the Internet Electric Cafe International, a network of sites around the world linked by teleconferencing systems, videophones and computers.
FLOYD performed his compositions for Disklavier in New York's Merkin Hall on the INTERPRETATIONS series of the World Music Institute in 1997 and again in May of 2002, when he presented new works for soloists and Disklavier on the same series.
FLOYD's compositions include solo piano pieces, works for piano/Disklavier and computer assisted electronic instruments, and works for chorus, orchestra, jazz ensembles and chamber music combinations. His compositions have received performances in Europe, Canada, South America, Taiwan and South Korea, and throughout the United States.