Mark O'Connor, Violin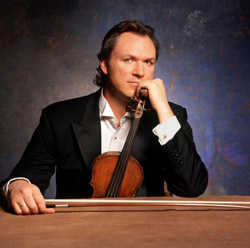 (born August 5, 1961, Seattle, Washington)
Influences
A product of America's rich aural folk tradition as well as classical and flamenco music, Mark O'Connor's creative journey began at the feet of a pair of musical giants. The first was the folk fiddler and innovator who created the modern era of American fiddling in the 1940s, Benny Thomasson; the second, French jazz violinist, considered one of the greatest improvisers in the history of the violin, Stephane Grappelli. Along the way, between these marvelous musical extremes, Mark O'Connor absorbed knowledge and influence from the multitude of musical styles and genres he studied.
Now he has melded and shaped these influences into a new American Classical music, and a vision of an entirely American school of string playing. As the Los Angeles Times warmly noted, he has "crossed over so many boundaries, that his style is purely personal."
Career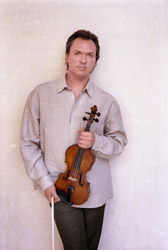 His first recording for the Sony Classical record label, Appalachia Waltz, was a collaboration with Yo-Yo Ma and Edgar Meyer. The works Mr. O'Connor composed for the disc, including its title track, gained worldwide recognition for him as a leading proponent of a new American musical idiom. The tremendously successful follow-up release, Appalachian Journey, received a Grammy Award in February 2001.
With more than 200 performances, his first full length orchestral score Fiddle Concerto has become the most-performed modern violin concerto. Fanfare for the Volunteer, recorded with the London Philharmonic Orchestra under the baton of Steven Mercurio, was released by Sony Classical in October 1999.

In April 2000, Mr. O'Connor premiered his 4th violin concerto The American Seasons: Seasons of an American Life, at Troy Music Hall in Troy, N.Y. The work was commissioned to celebrate the twentieth anniversary of the hall's concert series. The New York Times said "... if Dvorak had spent his American leisure time in Nashville instead of Spillville, Iowa, New World Symphony would have sounded like this." The American Seasons was recorded with the Metamorphosen chamber orchestra and released in 2001. Following the work's release, a thirty-city national tour with Metamorphosen earned universally spectacular reviews. The work was nationally broadcast New Year's Day 2002 on PBS stations, paired with Vivaldi's Four Seasons.
In August 2000, Mr. O'Connor's third concerto, Double Violin Concerto, received its premiere with Nadja Salerno-Sonnenberg and the second violin soloist and the Chicago Symphony, Christoph Eschenbach conducting. In November 2003, Mr. O'Connor and Ms. Salerno-Sonnenberg recorded the work with Marin Alsop conducting the Colorado Orchestra. Fanfare enthusiastically writes: "All aficionados of the violin and all listeners in general will pass up this recording at their peril. The very highest commendation."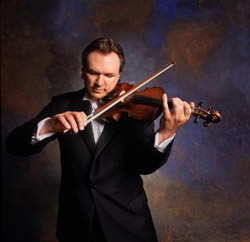 In June 2001, Mr. O'Connor released Hot Swing! a tribute to his great friend and mentor, the legendary French jazz master, Stephane Grappelli. Released on his own OMAC label, the CD was recorded live with Frank Vignola on guitar and Jon Burr on bass. The Chicago Tribune called it "one of the finest discs of his career and one of the greatest jazz violin albums ever." A new Hot Swing CD entitled Live In New York has been released, as well as a new group line up for concerts with original member Frank Vignola on guitar, and new to the ensemble, guitarist Julian Lage, and bassist Gary Mazzaroppi.
In 2003, Mr. O'Connor completed his fifth concerto, Double Concerto for violin and cello (For the Heroes) and often performs the piece with cellist Maya Beiser and Symphony Orchestra. Also in 2003, Mr. O'Connor was commissioned by the Academy of St. Martin the Fields to compose a concerto for violin and chamber orchestra. Violin Concerto No. 6 (Old Brass) takes its inspiration from a Beaufort, South Carolina plantation designed by Frank Lloyd Wright.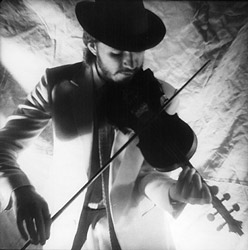 Mr. O'Connor has also formed a piano trio to perform his Poets and Prophets composition inspired by the music of Johnny Cash. He often performs it in a collaborative concert concept with Mr. Cash's daughter, Rosanne Cash. Mr. O'Connor has recently formed other ensembles including a
string quartet concert entitled "Evening of Strings" with chamber music legends Ida Kavafian, Paul Neubauer and Matt Haimovitz, performing O'Connor's music exclusively.
Mr. O'Connor's works have been independently recorded and performed by many major artists, including Yo-Yo Ma, Renee Fleming, and the Eroica Trio. He also frequently works with music students at prestigious schools and festivals.
Mr. O'Connor resides in New York City.