Loredana Brigandì, Pianist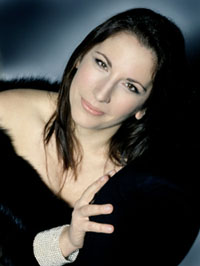 An artist of great temperament and overwhelming musicality, blessed with a winning, impassioned piano style, Loredana Brigandì is one of the few pianists in the world who dedicate themselves to popularising and bringing out the value of the unexplored repertoire of our musical past.
Her name came into the international limelight in 1996 with the publication of the complete Studies Opus 70 of Ignaz Moscheles in a world-première recording for Nuova Era, a work which was very warmly received by international critics and is still broadcast by major Radio Stations in Europe and in the United States.
As she became increasingly involved in her work of rediscovery and study of lesser-known composers of the past, at the end of 1997 she decided to interrupt her teaching activity - she had held a piano major teaching post at the Reggio Calabria Conservatory since 1984. In 1999 another world-première recording appeared, the complete Sonatinas by Friedrich Kuhlau (again for Nuova Era), but once again, as in the case of Moscheles, the works were commercially available in printed form.
Her search for unpublished works arose only a few years later, when she found it impossible to track down unpublished works in Italy. Thus, driven by the desire to bring fresh lymph to a piano repertoire that was rather poorly provided of works by so-called minor composers, and by the thought "who knows how much splendid music is still waiting for someone to discover it and bring it to the public eye?", she decided that she would take it upon herself to rediscover all those works that were worth bringing to light and that had caught her attention not as a researcher but as a pianist.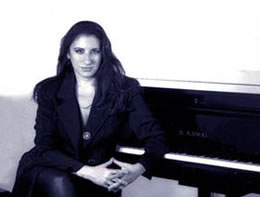 In June 2000 she went to Denmark, where she found the Sonatas, Variations and the Rondos of Friedrich Kuhlau in the Royal Library of Copenhagen. In July 2002 she recorded these new works at the Swiss Radio Auditorium in Lugano. She put her career on hold for two years after the birth of her son Benjamin. In June 2006 Loredana Brigandi' recorded another important CD world premiere on the more significant works of Ignaz Moscheles , Sonatas, Fantasias and Variations which she rediscovered some years ago.
In July 2006 the New York Times featured an article discussing her recordings of the sonatinas of Friedrich Kuhlau.