ENSEMBLES

For more than a decade, Apollo's Fire has given audiences a taste of what music must have sounded like in the 17th and 18th centuries. Under the direction of Jeannette Sorrell, this award-winning Baroque ensemble based in Cleveland brings to life the secular and sacred works of widely diverse composers: the Bach family, Handel, Monteverdi, Salomone Rossi, Vivaldi, Beethoven, Schubert and many others. In a given season one might encounter a costumed and semi-staged production of La Favola d'Orfeo or Pergolesi's La Serva padrona, or perhaps a "duel" between J. S. Bach and his more widely acclaimed contemporary Telemann.

Did you ever wonder what it was like to encounter music in England in the time of Elizabeth I? Or what and whom you would see if you were in Rome when Palestrina was writing his music? What literature people might have read or heard in the time of Savonarolaís purge of the vanities in Florence?
Ice fishing, cross-country skiing, snowmobiling and Schubert? Biking, fishing, hiking and Handel? Central Wisconsin offers dynamic opportunities for its residents and vacationers, and the Central Wisconsin Symphony Orchestra is one of its valuable resources.

The Chicago Sinfonietta lives under the shadow of the more famous and much better funded Chicago Symphony Orchestra. Although, the Sinfonietta doesn't get the same respect as the CSO, they deserve it. Sinfonietta's conductor, Paul Freeman, is talented, hard working, and entertaining. The musicians are excellent.

It's unlikely that classical music aficionados have not heard of The Cleveland Orchestra, which one magazine dubbed "the best band in the land." The Orchestra has been an official entity since 1918; this year marks the 75th anniversary of Severance Hall, recently-renovated home of the Orchestra.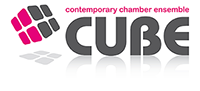 Founded in 1987, CUBE Contemporary Chamber Ensemble is an ensemble with a mission to bring new music to Chicago audiences through concerts with varied and imaginative programming. CUBE's artistic goals include commissioning new works, promoting the music of women and minority composers, developing and expanding the audience for new music.

As you probably recall, The Florida Philharmonic Orchestra that had been built up by James Judd, went bankrupt two years ago. Two first violinists, Mei Mei Luo, from Shanghai, China and Lazlo Pap from Budapest, Hungary thought chamber music is the future. They enlisted Ian Maksin from St. Petersburg, Russia who was the principal cellist with the New World Symphony under Michael Tilson Thomas...

David Weiss and Alpha Hockett Walker, who are husband and wife, began performing together as a duo in 1982 — David on oboe, English horn, and musical saw (occasionally oboe d'amoré and bass oboe) and Alpha on piano and electronic keyboard (occasionally oboe). They have developed a repertoire of great variety, and have performed in Japan, Western Europe, Israel, Alaska, Hawaii, Costa Rica, continental United States, and on several cruises.

Duo46 is a Violin and Guitar ensemble specializing in commissioning, performing and recording new music. Over 70 duets and trios have been written for them including mixed trios with Piano, Viola, Cello, Mandolin and Digital Sound. Their most recent disc "Aires de Sefarad" by Jorge Liderman made the 2007 Grammy Entry List for Best Classical Contemporary Composition and is based on 500 year old Sephardic music. Season Highlights include performances in Germany, Italy and Canada and the release of a disc featuring Piano trios by Paul Richards.

There is no more exciting chamber ensemble than eighth blackbird. These are six superb and adventurous musicians who have been playing together for more than 10 years and it shows. They are exciting to watch. They know each other well, and with their music often memorized, it is easy to forget that they are not improvising. Their musical selections are fresh and their performances exude the genuine thrill they have making music together.

I discovered the Imani Winds Wind Quintet on NPR's website and flipped. This is an intriguing group of musicians and as an ensemble they deserve every success.
Formed in 1997 by flutist/composer, Valerie Coleman (both Valerie and French Horn player, Jeff Scott, compose new music for the ensemble), their programming is adventurous, they are not afraid to experiment, and they have the chops to pull it off. Their most recent CD release, Josephine Baker—A Life of Le Jazz Hot, a work that musically depicts the life of the renowned dancer, is part of a multi-media presentation that includes music, film, and dance. Imani Winds is currently performing this work on tour.

When we think about pre-Katrina New Orleans, we think food and music and good times. We see Chef Paul, Commander's Palace, crawfish boils, po-boys and beignets. We hear Louis Armstrong, Mahalia Jackson, Professor Longhair, the Meters, the Neville Brothers and Dr. John. And for good times we know that there is no better party anywhere than Mardi Gras. Of course Jazz Fest is always just around the corner—laissez le bon temp roulette. But what may well be the best-kept secret in the world of New Orleans music is the Louisiana Philharmonic Orchestra, the LPO.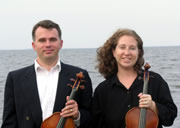 Violist Scott Slapin jokes ruefully about his experience with Hurricane Katrina in the summer of 2005. "You work hard, give concerts, write music, make recordings, and what gets the most attention from the press is that your house is under water!" Slapin and his wife, Tanya Solomon, who played together in the viola section of the Louisiana Philharmonic Orchestra, lost most of their belongings when the New Orleans house they rented was submerged in the flood. Along with many of their colleagues, they were featured in numerous news items...

Two-time Grammy-winning Southwest Chamber Music provides the Southern California and international music community with concert, recording, and educational programming that reflects the vast diversity of art music from around the world. Founded in 1987, Southwest Chamber Music began by presenting innovative programming that often culminated in ambitious recording projects. Twenty years later, Southwest Chamber Music continues with two concert seasons, 2 Grammy Awards and 6 Grammy Award-nominations, and ground-breaking educational programs that ensure a lasting community impact.