William Kraft
(1923- )
As a performer, teacher, conductor, award-winning composer, and Hollywood session player, William Kraft has probably had as remarkable career as any musician in the twentieth century. A prominent member of the Los Angeles Philharmonic for over a quarter of a century, he has also played for films such as North by Northwest, and conducted and/or composed several film scores including Ralph Bakshi's Fire and Ice and the Golden Globe-winning television movie Bill (starring Mickey Rooney). Throughout his long career this distinguished composer and performer has known or worked with nearly every major name in twentieth-century music, premiering works by the likes of Stravinsky and Boulez.


Ukrainian Origins

William Kraft was born in Chicago, Illinois to recently arrived Ukrainian immigrants. Kraft's father, Louis Albert Kashereffsky immigrated to Chicago at the age of eleven and went on to become a successful businessman. Louis, who Anglicized his surname to Kraft, originally spelling it "Krefft," was an enterprising boy who became the assistant manager of a grocery store at the age of seventeen and before long owned his own grocery store.

In 1915 Louis married Florence Rogalsky, who had immigrated at sixteen from the Ukraine. Kraft remembers her as having a kind disposition and being very likeable. In 1917 she gave birth to twins, a boy and a girl. And on September 6, 1923 she gave birth to William Kraft.


Californian Childhood

In April 1927 the Krafts moved to San Diego. Before that time, however, Louis had moved there to prepare a home for his young family. At the same time he established a market on Broadway in downtown San Diego. Shortly thereafter he sold that market and opened another in the San Diego suburb of Mission Hills. As a boy, Kraft loved Mission Hills. He recalls, "It was a very nice neighborhood with wide streets where we could play Kick-the-Can and Prisoner."

Kraft's parents insisted that their children study a musical instrument and, to that end, at the age of five, Kraft began piano lessons with the neighborhood teacher. Kraft liked school, was a good student, and got very good grades, but ironically did not instantly like his music studies, "I was the kind of kid that had the alarm clock on the piano so I would practice no more than one hour and then I would go out and play baseball with my friends." Nonetheless he continued to take piano lessons throughout his childhood, but according to him, "they never taught me anything meaningful, no Bach [just] the John Thompson book all those years it seemed, exercises up the kazoo, really junk, I did piano because my mom wanted me to." Kraft relates that his first recital included a performance of the exercise "the rabbit went up the hill, the rabbit went down the hill…in a rabbit suit no less."

The Krafts were the only Jewish children in their elementary school, and, moreover, the only Jewish family in Mission Hills. They were, however, not particularly religious and Kraft did not like being considered different. Thus, when Kraft's Russian and Yiddish-speaking maternal grandmother came from Russia to live with the family, Kraft recollects that "She would call me in the streets in Yiddish, I spoke rather good Yiddish at six-years-old [but] I'd be furious…I told her 'Outside you speak American!'"

The family market did very well, even during the depression and the family was comfortable. Around 1934 the market burned down and, as a result of the depression, there was no way to recover through a bank or an insurance company. Louis, being an astute businessman however, quickly got a franchise to do laundry for the United States Navy in Vallejo, California, near San Francisco, and the Krafts relocated to Vallejo for just a short time before Louis moved the family to Los Angeles and began working in the meat packing industry. He went on to become the sales manager and then vice president of Pioneer Meat Products.

After four years in Los Angeles the family moved back to San Diego and Louis opened a restaurant and delicatessen, and eventually a business that imported items like hams from Denmark. The business did very well and all the members of the family took an active part in it.


Kraft the Drummer

When he was fifteen-years-old, Kraft's sister, Sylvia, introduced him to Benny Goodman on a live radio broadcast from the Palomar Ballroom in Los Angeles: "My sister came in and said, 'You have got to hear this band.' It blew my mind. The first great epiphany." After that he decided he wanted to pursue music seriously:

I remember the night I decided what I wanted to play. I went to see Count Basie and I looked at every instrument. I cancelled out the trumpets, the trombones, the reed section, then Walter Paige the bassist, then Freddy Green the guitarist, then I cancelled out piano with Basie, but I did watch him for a long time thinking about it and then I was hypnotized by Joe Jones the drummer. You know, the way he turned the hi-hat beat backwards on occasion.

The next morning I called my dad and I said, "Can I have a set of drums?" And he said, "Yes," just like that. I asked my mother later, "Why did he say yes?" She said, "Because he loves you." I said, "He does?" I never saw him because he was always working.

Thus, Kraft started taking drum lessons. He also made an effort to obtain autographed photos of every great drummer from every great band that came through town—Gene Krupa, Joe Jones, Buddy Rich, Chick Webb. He also took the opportunity to ask them questions about their playing and he himself began performing jazz in small combos. By the time he was sixteen he was playing regularly in Balboa Park in a dance band led by Frank Comstock. With his background, he also played piano and, under the tutelage of Comstock, began to do some arranging for the band as well.


The War Years

Kraft lost his father at the age of seventeen. That same year, 1941, he graduated from high school, having skipped a year. He then enrolled at San Diego State University, living at home and gigging as often as possible.

Without completing his degree, however, he moved to Los Angeles in order to study drums with Murray Spivack and he was there when the United States entered World War II. Subsequently Kraft was drafted and returned to San Diego. Initially he wanted to be a P-38 pilot, but then he auditioned for the Air Force band and so instead he spent time in Kingman, Arizona, where he played piano and drums and served as an arranger. He also learned some of the other instruments, including the trombone. He stayed in Kingman for a year and a half and then spent six months in Roswell, New Mexico, where he wrote arrangements for a weekly radio show and did some conducting as well.

In 1945 Kraft finally was sent to Europe. He was in France for six months, finding himself in Paris for both V-E and V-J days. After the war's end the band went to Germany and served as a dance band. Moving to Germany profoundly changed Kraft's life. Kraft, who was still mainly listening to jazz, was accused by a fellow musician, a man trained at Julliard, of stealing an introduction that he had written from composer Paul Hindemith. In response Kraft said, "Who's that?" And thus a new interest was born: Kraft began listening seriously to twentieth-century compositions.

In one instance, he was so significantly affected by the first time he heard Ravel's Daphnis et Chloe that he continuously played the music in his head. He calls the moment he heard that music for the first time an epiphany and when he was released from duty, he returned to San Diego and looked for a composition instructor. In San Diego he was told that he should return to Europe to study with the great Nadia Boulanger, but he balked at this suggestion and instead went to New York City.


University Studies in New York

Kraft initially went to New York with the intention of studying percussion at Julliard and he began his time there by studying privately with Morris Goldenberg. After a couple of months, however, Goldenberg persuaded him to go to Columbia University for composition where he could receive a good education while continuing his studies with Goldenberg.

So from 1947 to 1951 he studied at Columbia. His first real composition teacher was Jack Beeson, but he also studied with the famous Henry Cowell, lessons with whom, unfortunately, Kraft recalls as being unhelpful. He also learned orchestration from Henry Brandt and studied the timpani with Saul Goodman. He went on to earn his master's degree from Columbia University in 1954.

During his years in New York, Kraft was also active as a freelance musician and had the privilege of working with some of the most well known musicians of the mid-twentieth century. Kraft thoroughly enjoyed doing freelance work. Among his gigs, he played as an extra percussionist for the Metropolitan Opera and played percussion and conducted for Ondine.


Life Out West

In 1954 William Kraft moved to Dallas and served for one season as a percussionist there. He also used this time to get a real estate license. His stay in Dallas was short, however, and by the 1955-56 season he was in Los Angeles playing with the Philharmonic. It was in Los Angeles that Kraft ultimately settled.

During his first years with the Philharmonic, Kraft played in the percussion section. At the same time he began doing session work for films. He continued in this line of work until the late 1960s. The young percussionist also founded the Los Angeles Percussion Ensemble when he first arrived in the city, and this ensemble went on to premiere works by the likes of composers Lou Harrison, Ernst Krenek, Igor Stravinsky, and Edgard Varèse. Kraft himself also played on the American premieres of pieces by Karlheinz Stockhausen and Pierre Boulez.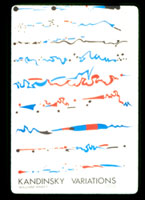 After eight years with the Philharmonic, Kraft was appointed principal timpanist. He served in this capacity for the following eighteen years. Shortly thereafter, in 1965, his Percussion Concerto premiered. With this premiere his reputation as a composer and conductor began to grow and consequently his studio work diminished.

Kraft eventually settled into a routine of composing, rehearsing, conducting, and teaching. Along with his participation in the percussion section, he served as assistant conductor of the Los Angeles Philharmonic under Zubin Mehta, and in 1981 became the Los Angeles Philharmonic composer-in-residence, a position he held until 1985. Kraft was also responsible for the establishment of the Philharmonic's New Music Group. Additionally, the composer was appointed the Corwin Chair of Composition at the University of California, Santa Barbara, from which he retired in 2002.


Awards, Honors and Accolades

Over the years, Kraft has garnered many awards, honors and performances of his works with prestigious ensembles. Such honors include: two Kennedy Center Friedheim Awards (first prize in 1990 for Veils and Variations for Horn and Orchestra and second prize in 1984 for his Concerto for Timpani and Orchestra); the performance of a choreographed version of Contextures: Riots – Decade '60 (1967) by both the Scottish National Ballet and the Minnesota Dance Company; the commissioning of a work by United Airlines in 1986 to accompany a lumetric sculpture by Michael Hayden titled Sky's the Limit on display at Chicago-O'Hare International Airport; and his 1990 induction into the Hall of Fame of the Percussive Arts Society.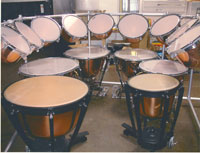 Along with honors such as these, his works have been regularly recorded and there are several recordings that contain solely his music. These recording labels include Harmonia Mundi, CRI, Cambria, Crystal, Albany, and Nonesuch. GM, Crystal, London Decca, Townhall, EMI, and Neuma also have recorded his works.

Some of Kraft's most recent works include: Brazen, which was commissioned by the San Francisco Symphony Orchestra; Quintessence Revisited and Concerto for Four Percussion Soloists and Symphonic Wind Ensemble, which were premiered and recorded by the New England Conservatory Wind Ensemble: Red Azalea, an opera commissioned by the Modern Music Theater Troupe (London) and premiered in 2003 by the University of California Santa Barbara Opera Theater; and The Grand Encounter (Timpani Concerto No. 2 – 2005), premiered by the San Francisco Symphony.


--- David Schwartz and Eve McPherson


References:

"Frank Comstock." The Space Age Pop Music Page (2006). Accessed 10 March 2007. <http://www.spaceagepop.com>

Kraft, William. Personal interview. 14 March 2006.

"Ondine." Internet Broadway Database. Accessed 12 March 2007. <http://www.ibdb.com>

"William Kraft." Internet Movie Database (1990-2007). Accessed 16 March 2007. <http://www.imdb.com>

"William Kraft." Theodore Presser Company. Accessed 12 March 2007. <http://www.presser.com>

"A Work in Progress." KQED Public Broadcasting for Norhtern California (June 2005). Accessed 15 March 2007. <http://www.kqed.org>