romantic (1810 - 1850)

In a compositional career even shorter than that of Mozart, Vincenzo Bellini gave the world some of its best-loved opera arias. Sopranos from Maria Callas to Joan Sutherland to Renée Fleming have regularly performed such bel canto standards as Norma's great aria "Casta diva." During the first half of the twentieth century, however, the operas to which these arias belong were neglected. In the 1950s, however, Maria Callas began her meteoric rise to the top. Because she frequently made her debut in a new city with a production of a Bellini opera (Norma was a particular favorite), the fortunes of Bellini's operas rose with her.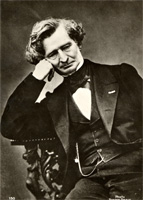 Far more than previous composers, Romantic composers felt that one of the major functions of music was to express their own personalities. This was especially true of Berlioz, who possessed the quintessential Romantic character. He suffered from bouts of depression and he harbored extreme enthusiasms. Berlioz's romantic life was particularly tempestuous. As a young man, he fell violently in love with a woman whom he had never met, the English actress Harriet Smithson. His masterwork, the Symphonie Fantastique, musically depicts this obsession.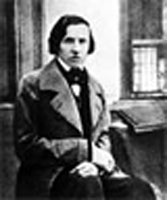 Written when he was only seventeen years old, Frédéric Chopin's Variations on "Là ci darem" from Mozart's Don Giovanni, Op. 2, for piano and orchestra, is not considered one of his most interesting works. Nevertheless, when Chopin's eminent contemporary Robert Schumann heard it, he was in no doubt as to Chopin's talent. In his first published essay of music criticism (1831), Schumann hailed Chopin with the famous remark, "Hats off, gentlemen, a genius!" and Chopin's career was launched.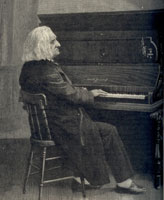 Although he never played electric guitar or gave an interview to Rolling Stone, virtuoso pianist and composer Franz Liszt has often been called the world's first rock star. His abilities were such that even those who disliked his compositions, such as Brahms, were dazzled by his performances. Liszt inspired near-fanaticism among his many admirers, who went to great lengths to obtain even the smallest souvenir. At the same time, he caused scandals by entering illicit relationships with two married noblewomen.

Nearly as gifted a child prodigy as Mozart, Felix Mendelssohn wrote one of his most brilliant pieces when he was only seventeen years old. The overture to A Midsummer Night's Dream, inspired by Shakespeare's play of the same name, was successful enough that Mendelssohn revisited it several years later. In 1843, he wrote incidental music (songs, dances, and choruses) for the same play, including a processional to accompany the wedding of the Athenian ruler Theseus and the Amazon queen Hippolyta. This piece is, of course, Mendelssohn's famous – and ubiquitous – Wedding March.

In an era when women, apart from singers, almost never performed in public or composed, Clara Schumann did both. She distinguished herself as the foremost interpreter of her husband Robert's work, but she was also a primary force in reintroducing eighteenth-century keyboard music to the public. Unfortunately, her own compositions remained unknown until the second half of the twentieth century. Many are still unpublished and owned by private collectors, so we still cannot appreciate the full extent of her compositional achievements.