late romantic (1850 - 1900)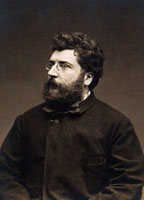 The average concert-goer probably only knows one work by Georges Bizet, but that work is among the best-known of all operas: Carmen. Bizet's dangerously seductive heroine has made her mark not only on the opera stage but also on Broadway, the big screen, and even MTV. In 1943, Oscar Hammerstein II turned Carmen into a musical about African-American life. This version, entitled Carmen Jones, was adapted as a film in 1954. For her portrayal of Carmen, Dorothy Dandridge earned the first Best Actress Oscar nomination ever awarded to an African-American woman. More recently, the story of Carmen was retold on MTV in 2001 as a "hip-hopera," featuring Beyoncé Knowles and blending rap with some of Bizet's original melodies.

Johannes Brahms is usually exalted as one of the "Three Bs" of classical music: Bach, Beethoven, and Brahms. This accolade was heard even during Brahms's lifetime. While Brahms was probably flattered to be placed alongside these greats, there can be no doubt that it also stifled him. This is especially true when it came to Beethoven and Beethoven's symphonic legacy. In one of the most extreme cases of compositional writer's block ever recorded, it took almost fifteen years for Brahms to complete his first symphony.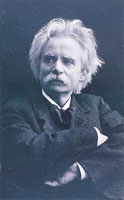 Perhaps most famous for his orchestral Peer Gynt suite, Edvard Grieg was a beloved son of Norway and is today remembered for his nationally inspired compositions. During his lifetime he was a celebrated composer who met with such luminaries as Brahms, Tchaikovsky and Ibsen. He is also credited with inspiring Debussy and Ravel. Grieg was so popular in his day that his funeral was a national, even international, affair, which drew political and musical royalty to pay their respects. At his request, his composition, the Funeral March for Rikard Nordraak, a friend and famous Norwegian nationalist, was played in Grieg's memory.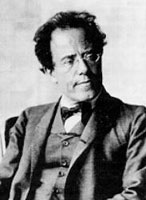 Now regarded as the last in a long line of great Austro-German symphony composers, Mahler was primarily known during his lifetime as a conductor and director of operas. His symphonies made little impact until the last ten years of his life, and even then, they were performed mostly in Austria and Germany. With the Nazi rise to power, his music grew even more obscure, suppressed by the Third Reich because of Mahler's Jewish birth. Not until the 1960s and 1970s, when such conductors as Leonard Bernstein championed his music, did Mahler become a staple of concert halls all over the world.

In 1874, Modest Musorgsky wrote a piano suite that was inspired by a memorial exhibition of his friend Victor Hartmann's drawings. This piece, Pictures from an Exhibition, is now one of Musorgsky's most famous. As with many of Musorgsky's works, however, Pictures from an Exhibition is most often heard in a form that Musorgsky never created, namely the 1922 orchestrated version by Maurice Ravel. Among the many other composers who took it upon themselves to revise, re-orchestrate, and even "correct" Musorgsky's oeuvre were Nikolai Rimsky-Korsakov, Stravinsky, and Shostakovich. These reworkings could be seen as criticisms of Musorgsky's style. At the same time, they are tributes to a composer who influenced not only the many great Russian composers to follow but also such European modernists as Debussy and Ravel.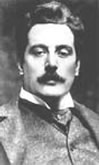 Though Giacomo Puccini composed in other genres, his name is synonymous with opera. Many singers who helped to define an operatic era appeared and even debuted in Puccini's operas. Among them were Enrico Caruso, Tito Schipa, and Emmy Destinn. Puccini also helped launch the career of Arturo Toscanini, one of the greatest conductors of the twentieth century, when Toscanini made his debut in the premiere of Puccini's La Bohème. Puccini's death ended the last major age of Italian opera, but his operas have remained among the best-loved and most performed of the entire canon.
A member of the famous Russian "Mighty Handful," Nikolay Rimsky-Korsakov was a passionate advocate of a Russian national music. With little formal training he rose to become, perhaps, the group's most esteemed member. In fact, he was so admired that he was offered a professorship at the St. Petersburg Conservatory. This offer was made despite the fact that Rimsky-Korsakov and his colleagues tended to oppose institutionalized music. Nonetheless, with some trepidation, he accepted the position and went on to train the next generation of great Russian composers.

Although Tchaikovsky made outstanding contributions to the symphonic and operatic repertoires, the average music-lover knows Tchaikovsky for his ballets. Foremost among these are Sleeping Beauty, Swan Lake, and The Nutcracker, three of the most popular ballets of all time. Both Swan Lake and Sleeping Beauty, as well as part of The Nutcracker, were choreographed by Marius Petipa, who had studied ballet in his native France before emigrating to Russia. By uniting lyricism with technical difficulty, Tchaikovsky and Petipa transformed the world of classical dance.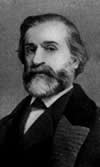 Giuseppe Verdi was not only a great operatic composer but also a symbol of an entire country's hopes and dreams. During the Risorgimento, or push for Italian unification, Italian patriots seeking independence from Austria used "Verdi" as an acronym for "Vittorio Emanuele, Re d'Italia," ("Victor Emanuel, King of Italy"). Verdi's popularity was such that when Italy eventually formed its new parliament in 1860, the composer was voted in. By his own admission, Verdi took little interest in his governmental duties, yet he served in the parliament until 1865.

Richard Wagner has attracted more than his share of both fervent admirers and equally passionate detractors. Much of the controversy surrounding Wagner relates to his anti-Semitism, as evidenced in his 1850 essay "Judaism in Music." Long after Wagner's death, the Nazis found support for their own beliefs in Wagner's writings, and he became one of the Third Reich's preferred composers. Such is the association of Wagner with Nazism that none of his works were performed in Israel until 2000.