the present age (2000 - )

One of America's most famous living composers, John Adams is best known for producing dramatic works with highly topical subjects. A recent example is his Transmigration of Souls for chorus, children's chorus, orchestra, and pre-recorded soundtrack. Commissioned by the New York Philharmonic for the opening of its 2002 season, the piece commemorated the first anniversary of the September 11, 2001 attacks on the World Trade Center. Its text consists almost entirely of missing-persons signs and memorials posted after September 11. This work is a testament to the significant place Adams occupies in American musical life.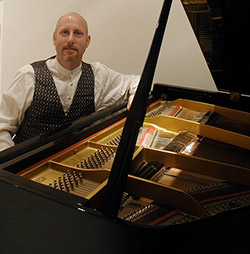 Lawrence Axelrod is a composer, pianist and conductor, whose musical activities have taken him around the United States and Europe.
Building upon the twelve-tone method pioneered by Schoenberg, Milton Babbitt expanded the technique to include not only pitch but also other elements of music such as duration and dynamics. Babbitt was also an innovator in the realm of electronic music, using synthesized sounds and live performance as complements to one other. Although Babbitt's works are absent from the traditional symphony repertoires and radio play-lists, undoubtedly he should be considered one of the most original and influential composers of the post-war era.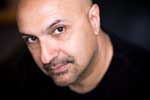 Composer and sound designer Amin Bhatia's fascination with orchestral music and electronics won him international fame in his youth. It led to projects with David Foster, Steve Porcaro and a solo album titled The Interstellar Suite released on the on Capitol Records Cinema label. The realism and expression of his sound won critical acclaim among those in both the electronic and classical music genres. Amin's approach has been likened to the harmonic inventiveness of Jerry Goldsmith and the technical prowess of Hans Zimmer.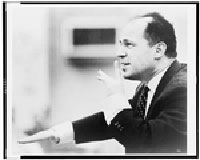 For nearly the past sixty years Pierre Boulez has been in the forefront of modern musical life. Initially a leader in Europe's post-war compositional revolution, Boulez first made an impact on mainstream classical music through his conducting. In fact, his term as co-director of the New York Philharmonic marks the one time a member of the avant-garde has led a major orchestra. He remains active and influential as a composer, conductor, administrator, and writer.
Elliott Carter's earliest works date from the late 1920s, so he is verging on his eightieth year as a composer – surely the longest creative life for a major composer in history. As a result, Carter's career serves as a guide to the various evolutionary stages in twentieth- (now twenty-first-) century music, as well as an exemplar of the development of a personal style. Among his best-known works are his chamber pieces, which often seek to develop a distinct musical personality for each member of the ensemble.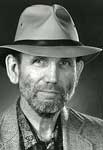 David Cope is a composer/author/computer scientist whose work has been performed throughout the world. His work on algorithmic compositional techniques and procedures, as well as his published works on the subject, are landmarks in the field.
When John Corigliano's The Ghosts of Versailles premiered at the Metropolitan opera in 1991, audiences and critics alike were delighted with the final installment of the Beaumarchais Figaro trilogy. Andrew Porter of The Times wrote, "A triumph with the public, a success with the New York press, and a sell-out at the box office...It is heartening to find a new opera greeted with a standing ovation." But it is not just this "triumph" that has made Corigliano one of the most celebrated composers of new music. Equally at home with both live concert works and film music, the composer has received one award after the other for his pieces, including an Academy Award, a Pulitzer Prize, and several Grammys.
Described by those who know him as quiet, even shy and reticent, George Crumb is an award-winning American composer known for his inventive use of sound. His inspirations have come from as close by as his childhood Appalachian home and as far away as East Asia. His one-time teacher Ross Lee Finney called Crumb an "American tinkerer," referring to the way in which Crumb experimented with combinations of various instruments and sounds. Crumb also is known for experimenting with the musicians themselves, requiring that they push themselves outside of their traditional comfort zones and enhance the performances with unusual theatrical and sonic elements.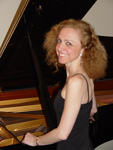 Stefania de Kenessey is a leading figure in the revival of neoclassicism; her most recent CD Shades of Light, Shades of Dark received rave reviews as "fully worthy to share a program or disc with the masterpieces by Mozart or Brahms" (Fanfare).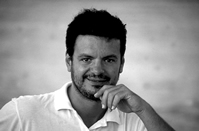 Born in Brescia (1957), Antonio Giacometti is an active composer. A graduate of the Milan Conservatory, he is currently composing an opera based on Shakespeare's Titus Andronicus.

Although he has never achieved great critical success, Philip Glass has had major influence not only within classical music but also in the fields of popular music and culture. In 1997, the TV show South Park famously featured a "happy, non-offensive, non-denominational Christmas play, with music and lyrics by New York minimalist composer, Philip Glass." Nor was South Park alone in parodying Glass's famously repetitive style: part of Glass's own official website, www.philipglass.com, is devoted to Glass jokes.

As a performer, teacher, conductor, award-winning composer, and Hollywood session player, William Kraft has probably had as remarkable career as any musician in the twentieth century. A prominent member of the Los Angeles Philharmonic for over a quarter of a century, he has also played for films such as North by Northwest, and conducted and/or composed several film scores including Ralph Bakshi's Fire and Ice and the Golden Globe-winning television movie Bill (starring Mickey Rooney). Throughout his long career this distinguished composer and performer has known or worked with nearly every major name in twentieth-century music, premiering works by the likes of Stravinsky and Boulez.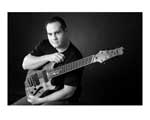 Anthony Lanman's music has been performed all over the United States as well as in Turkey, Cyprus, Italy, Greece, England, Austria and the Czech Republic. In addition, his music has been featured on radio stations throughout the United States, Europe and Asia.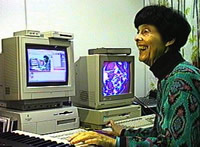 Born in London, England a few years prior to the onset of WWII, some of Sylvia Pengilly's earliest memories are of a lullaby of gunfire, and the whine, followed by the terrifying silence, of V-2 rockets, as they homed in on their targets of destruction. When the bombing became too bad, the family, minus her father, who had been "called up" into the army, was evacuated to rural Sussex. It was here that she was first introduced to the wealth of English folk music as part of the weekly music class, which was accompanied by the music teacher playing the rickety school piano.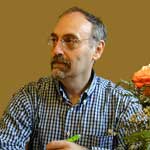 Tim Risher is an American composer, trombonist, and pianist. Risher's output is typically tonal, with primary influences being minimal music, American and Brazilian popular musics, Early Music, and American shape note hymnody. Most works feature the use of conventional harmony, with great clarity of individual melodic lines.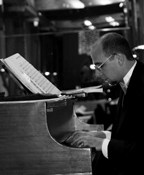 Primarily interested in a synthesis of musical archetypes, Schwartz is always at work on a variety of genre bending projects. Formative influences include an amalgamation of the glam metal of the late 80's, and the baroque intellectualism of Arnold Schoenberg.

Alex Shapiro was born in New York City on January 11, 1962, and spent her first 21 years in Manhattan. Her father, Ivan Shapiro, was a well-regarded commercial real estate attorney who devoted a nearly equal amount of his time assisting in matters of social justice. Her mother, Maria, was an amateur flutist who for eight years founded and ran a small airfreight company prior to the deregulation of the airline industry in the 1980s. Ivan had previously been married to an artist named Florence Walton (whose painting name is Goodstein-Shapiro) with whom he had a daughter, Lisa Kubiske, eight years older than Alex and now a senior diplomat in the U.S. Department of State. This extended family played a significant role in Shapiro's life as an only child.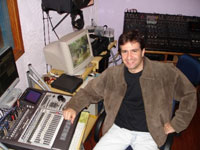 Raphael Veronese was born on March 5, 1974 in the Nova Friburgo State of Rio de Janeiro, Brazil, the third son of Jose Carlos Veronese and Katia Ferreira. His interest in music began at an early age. His grandfather, Jose Felix Veronese, who was a lawyer and also served as inspector of the Santa Doroteia College of Philosophy in Nova Friburgo, was a lover of classical music, but did not have the opportunity to study it in his childhood. So he encouraged Veronese's father to do so instead.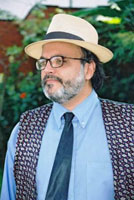 An active and prolific composer, Andersen Viana has written over 200 pieces, worked as a composer-conductor and a cultural producer, and has taught comparative music history at Palacio das Artes and Film Music at the Escola Livre de Cinema, both in Belo Horizonte. In addition, he occasionally lectures in universities around the country.