20th century (1900 - 2000)
Sir Malcolm Arnold's long career had been fraught with many difficulties. That he overcame and triumphed over much adversity in his life, made his survival until only a few weeks short of his 85th birthday all the more remarkable. Below is an account of his life and career, adapted with kind permission from an article by Rodney Newton which appeared in British Bandsman magazine.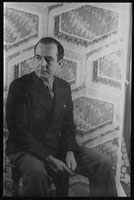 Although Samuel Barber lived to be seventy years old and never stopped composing, he was and is best known for works that he wrote before he reached the age of thirty. Foremost among these is the Adagio for Strings. Completed when Barber was only twenty-six, it has become indelibly associated with mourning. Beginning with the death of Franklin Delano Roosevelt, the Adagio has been played at numerous nationally significant funerals in the United States, as well as at similar events in other countries. It has also been used in several cinematic soundtracks, such as Oliver Stone's Platoon (1986) and David Lynch's The Elephant Man (1980).
Béla Bartók was without a doubt one of the most original and versatile musicians of the twentieth century. He performed as a pianist and had enormous impact as an educator. In addition, he collected folk music from most of Eastern Europe and beyond, making him one of the pioneers of ethnomusicology even though his methods are now seen as outdated. As a composer, Bartók incorporated distinctively Hungarian traits into his own modernist language. As a result, despite his enduring popularity and great significance for many other composers, including Olivier Messiaen, Benjamin Britten, and Aaron Copland, Bartók's music remains inimitable.

Alban Berg, along with his mentor Arnold Schoenberg and fellow pupil Anton Webern, was a principal composer of the Second Viennese School. The Second Viennese School thrived before World War One, and is now best known for breaking with tonality and creating serial composition. The composers of this school theoretically inherited their legacy from a "First Viennese School" (Mozart, Haydn, and Beethoven), although these earlier composers were by no means as closely associated with one another as were those of the Second School. Coincidentally, the deaths of Berg, Schoenberg, and Webern were all somewhat unusual. In Berg's case, he was stung by an insect, which led to an abscess and blood poisoning. He died on Christmas Eve, 1935.
Renowned as both a composer and as a conductor, Leonard Bernstein is probably the best-known of all American classical musicians. He also had an enormous impact upon popular music, producing several hit Broadway musicals. Among these, the ever-popular "West Side Story" perhaps best exemplifies the way in which Bernstein bridged the gap between classical and popular genres.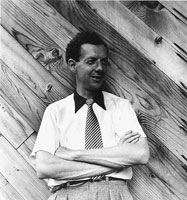 When Benjamin Britten died on December 4, 1976, apparently he was worried that he would be forgotten. It is clear that this fear was unwarranted: Britten's compositions in all genres remain in the canon. In particular his operatic legacy is a lasting one. His works in this area have proven to be among the most enduring English-language operas in history, revived time and again worldwide.
It is sometimes said that John Cage was not a "real" composer, that he was more a philosopher, provocateur, or conceptual artist of some sort. There is something to be said for these views – certainly his impact on musical life was far more pervasive then actual performances of his music (which tend to be somewhat rare) can explain. The fact is, however, that Cage thought of himself as a musician and dedicated his entire life to the creating and propagating of a body of music. It is difficult to imagine what that makes him if not a composer. At the same time, Cage considered himself at odds, although mostly in a good-natured way, with the vast majority of what goes on in the realm of "classical music." It is a fine paradox, then, that he has become one of the most influential American composers of his time.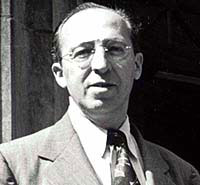 More than any other composer, Aaron Copland created a distinctively American musical style in such iconic early works as Fanfare for the Common Man (1942) and Appalachian Spring (1944). His widely spaced chords and vigorous rhythms are often, consciously or unconsciously, incorporated into other composers' attempts to create an "American" sound. In later years, however, Copland moved away from this musical populism, experimenting with the modernist twelve-tone technique that he had previously rejected. Audiences have yet to embrace Copland's later works, but his Americanist music remains among the best-loved classical music of the twentieth century.
Victor de Sabata was born in Trieste, Italy in 1892. His father, Amedeo, was an artist (drawer, sculptor, musician); his mother, Rosita Tedeschi, came from a family of Jewish origin and was also from Trieste. The de Sabata family moved to Milan when young Victor was eight years old and there he began his music studies at the city's conservatory; he immediately demonstrated his extraordinary gifts as an artist.

Debussy is often categorized as an "Impressionist" composer. This designation, which was first applied to painters of the same era, refers to the evoking of a mood using harmony and tone color. It is this style of composition with which Debussy is most closely associated, despite the fact that he tended to disavow the label.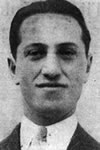 George Gershwin is today considered the man who brought "jazz into the concert hall." On the night of this achievement, the premiere of Rhapsody in Blue, this was true of both the score he prepared and of his own solo piano performance. The concert for which Gershwin wrote this piece was put together hastily by Paul Whiteman and with just three weeks to complete the work, Gershwin was unable to finish a large piano solo. So, drawing on his considerable talent as a jazz pianist, he simply improvised it.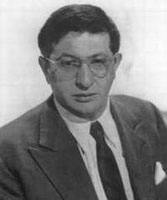 Before there was John Williams there was Bernard Herrmann. Anyone who does not know his name certainly knows his music: Herrmann scored some of the most celebrated films of the twentieth century. He collaborated with the film legends Orson Welles, Alfred Hitchcock and Martin Scorsese, producing scores for classic movies such as Citizen Kane, Psycho, and Taxi Driver. The composer also was part of the team that broadcast the infamous radio play The War of the Worlds in 1938. His music for the 1941 film The Devil and Daniel Webster (original title All that Money Can Buy) won an Academy Award, and Citizen Kane, Anna and the King of Siam, Obsession and Taxi Driver, were all nominated.
Honegger's work is marked by a dramatic sensibility and a keen lyrical impulse. He was a highly skilled craftsman, especially in orchestral works and his widely varied output, including dozens of film scores and other incidental works, is one of the strongest and most expressive of the second-generation modernists.
The question of Ives's influence is a vexing issue. He is almost universally acclaimed as America's first true great composer and widely acknowledged as a leading figure of early modernism (though his work was unknown at the time), alongside other contemporary giants like Schoenberg, Stravinsky and Bartok. At the same time, little of his actual musical practice has found followers in succeeding generations of composers. In that sense Ives remains unique among these other composers. Perhaps his work is simply too idiosyncratic to allow for easy adoption by others; his influence can more easily be felt on an abstract level as a model for a certain kind of "American" sound. Big, rugged, expansive, without the learned polish of European music, this sound has found resonance in the years since. In this elemental "American-ness," Copland, Bernstein, Carter, Wuorinen, and many others have found a profound and fertile basis for their own music.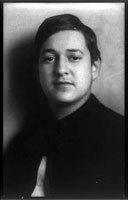 Today, the soundtrack of a film is often as crucial to the film's success as the film itself, but this was not always the case. One of the first to exploit the musical potential of film was Erich Korngold. In such films as The Adventures of Robin Hood (1938) and The Sea Hawk (1940), the Austrian composer successfully adapted the late-Romantic musical language of his operas and songs to the screen. For a time, the operas and songs themselves seemed to have been forgotten. In the last ten years, however, more and more of Korngold's vocal works have been recorded and performed, with Die tote Stadt (1920) receiving particular attention.
Krenek's career can be seen as a virtual template for the wild fluctuations and extreme expressive volatility of music in the twentieth century. Though never as widely known or as frequently played as members of the first generation of modernists, in all of its stylistic divergences, Krenek's music has an individuality and seriousness of purpose matched by few other artists of his day.

Franz Lehár's most famous work is undoubtedly Die lustige Witwe (The Merry Widow). This beloved operetta, a worldwide smash success, also provided Lehár's family with a measure of protection during World War II, when the composer remained in Vienna with his Jewish wife.Because of Hitler's great admiration for Lehár's works, particularly Die lustige Witwe, Sophie Lehár was spared deportation to a concentration camp. Despite such official intervention, however, Lehár's wife was hardly out of danger. At one point, she was nearly taken away by the Gestapo, but the raid was canceled after Lehár pleaded with a higher official to stop it. In case of such a deportation, however, Sophie nonetheless carried a cyanide capsule on her for the war's duration.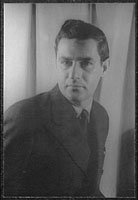 If you were to take a music history course, or to read one of the standard college music history texts, you might never learn who Gian Carlo Menotti was. There is scant, if any, mention of the composer. He seems to have been more or less dismissed as a conservative twentieth-century composer who shunned the avant-garde, a product of his Italian predecessors, Puccini and Mascagni. In fact, he was so disliked by some of the more experimental composers that at one point Luigi Nono refused to appear on the same program as Menotti. Menotti himself did not hesitate to criticize his perceived opponents, once stating, "Atonal music is essentially pessimistic. It is incapable of expressing joy or humor." Menotti may not have been a great innovator but his contributions to American classical music were nonetheless significant. His operas, in particular, met with acclaim and he received many prestigious commissions. He was awarded the Pulitzer Prize on several occasions and also was esteemed as a librettist and stage director.
Olivier Messiaen was a major twentieth-century composer, teacher, and organist, as well as the premier sacred composer of his time. In a skeptical age, he sought to bring a sense of wonder and awe to his works and largely did so without the darker or more anxious expressive strains that dominated twentieth-century music. He was also one of the most important teachers of the post-War period, counting among his students many of the most prominent and original composers of the day.
The composer Darius Milhaud was a very influential figure in twentieth-century music. He came into contact with and mentored hundreds of younger composers, including the likes of Iannis Xenakis, Karlheinz Stockhausen, Steve Reich, Dave Brubeck, and Burt Bacharach. Moreover, Milhaud's enormous output, wide-ranging interests, and experimental openness mark him as a key composer not only in twentieth-century French music, but also in the modern era itself.
Francis Poulenc had little formal training as a composer and once declared proudly: "Mon canon, c'est l'instinct" (My model is my instinct). Whatever the case, he was associated closely with some of the most important composers of pre-World War II Paris, including Darius Milhaud and Arthur Honegger. Poulenc, who lived in France under the Nazis, resisted the occupation through his music, composing throughout the war, and including patriotic themes in his works. His works are still often performed today, and his opera, Dialogues des Carmelites, in particular is regularly programmed in many opera houses. Poulenc is also famous for his collaborative performances with the renowned baritone Pierre Bernac.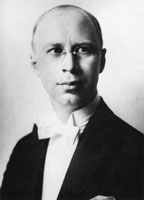 Sergei Prokofiev spent his last years in Soviet Russia, struggling with strict censorship yet managing to compose some of his greatest works. Among these is the 1938 film score for Alexander Nevsky, directed by Sergei Eisenstein. Commissioned by Stalin himself, the film tells the story of a thirteenth-century warrior who defended Novgorod from Teutonic knights. The German invaders clearly represent the menace of Hitler's Germany, while the heroic Nevsky was a stand-in for Stalin himself. Suppressed when Stalin and Hitler signed a mutual nonaggression pact, the film was finally released in 1941. Today, Alexander Nevsky is recognized as a cinematic and musical classic as well as a masterful work of propaganda.
Maurice Ravel once remarked, "A composer who shows no influences should change his profession." Ravel's own compositions demonstrate that he was aware of and interested in an enormous variety of music, everything from flamenco to French Baroque, masterworks to jazz. In his youth, Ravel's eclecticism earned him nothing but disdain from the French musical establishment. After World War I, however, he became the leading representative of French music both at home and abroad.
Perhaps no other composer is as closely associated with whimsy, a lively sense of humor, and a remorseless eccentricity as Erik Satie is. Among other activities, he collected identical articles of clothing and accessories: at the time of his death, he owned one hundred umbrellas, twelve gray velvet suits, and eighty-four handkerchiefs. This spirit and comedic sensibility live on in his compositions, and not just within the notes or with titles of the works. Often his manuscripts are peppered with commentary directed at the performer alone. One piece, "Vexations" (1893), states that if the performer wishes "to play this motif 840 times in succession, it would be advisable to prepare oneself beforehand, in the deepest silence, by serious 'immobilities.'"
Born in the waning years of the Ottoman Empire, Ahmed Adnan Saygun came of age just as the Turkish Republic was being established. Becoming Turkey's leading composer in the Western classical tradition as well as one of the country's most important ethnomusicologists, Saygun embodied the cultural values promoted by the republic's first leader, Ataturk. Saygun's works combine Western classical techniques with melodic and rhythmic elements from Turkish folk and art music.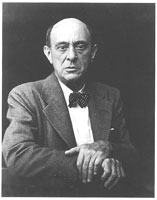 Arnold Schoenberg, along with his students Alban Berg and Anton Webern, was a principal composer of the Second Viennese School. The Second Viennese School thrived before World War One, and is now best known for breaking with tonality and creating serial composition. The composers of this school theoretically inherited their legacy from a "First Viennese School" (Mozart, Haydn, and Beethoven), although the earlier composers were by no means as closely associated with one another as were those of the Second School. Coincidentally, the deaths of Schoenberg, Berg, and Webern were all somewhat unusual. In Schoenberg's case, having been a superstitious man all of his life, he predicted that, as he had been born on the thirteenth day of the month, he would also die on the thirteenth day of the month, a prediction which ultimately proved to be accurate.
During Dmitry Shostakovich's lifetime, most people in the Soviet Union and abroad regarded the composer as a staunch supporter of communism. This accepted belief was not questioned until after Shostakovich's death with the publication of Solomon Volkov's Testimony: The Memoirs of Dmitri Shostakovich as Related to and Edited by Solomon Volkov. In the book, Volkov depicts an artist at odds with the Soviet government. Before long, however, Volkov's authority was undermined by the revelation that many of its passages, supposedly resulting from interviews with Shostakovich, had earlier appeared as speeches or articles by the composer. Nonetheless, many of Shostakovich's friends and colleagues insisted that the views expressed in Volkov's book were authentic. However, the debate concerning Shostakovich's true political beliefs – and how these are embodied in his music – continues to rage.
By the late 1960s, when he was still relatively young, Karlheinz Stockhausen had become probably the best-known contemporary composer in the world. One measure of Stockhausen's fame is his inclusion among the gallery of faces on the cover of the Beatles' 1967 album Sergeant Pepper's Lonely Hearts Club Band (in the back row, between comedians Lenny Bruce and W.C. Fields). Other musicians who acknowledge his influence include Frank Zappa and the band Pink Floyd. Stockhausen continues to produce ambitious and innovative music today.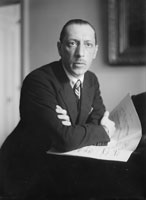 Igor Stravinsky was undoubtedly the most versatile composer of the twentieth century, composing in styles ranging from Russian nationalism to neoclassicism to serialism. He was also known for his cutting wit, particularly when the topic was a fellow musician. Of Vivaldi, he remarked that the Venetian had not written hundreds of concertos but rather the same concerto hundreds of times. On another occasion, Stravinsky complained, "Why is it that whenever I hear a piece of music I don't like it's always by Villa-Lobos?" At least one composer, however, gave Stravinsky a dose of his own medicine: upon hearing The Rake's Progress, Benjamin Britten said, "I liked the opera very much. Everything but the music."
Among American composers, Virgil Thomson is one of the most influential. Often inspired by the music of his Missourian childhood, Thomson incorporated popular American tunes and hymns in much of his music – a style that became emblematic of Roosevelt's New Deal Era. A success not only as a composer of both traditional forms and film, from his longtime platform as music critic at the New York Herald Tribune Thomson played an important role in shaping contemporary American classical music and was a powerful voice in the promotion of new music, particularly that of American composers.
Heitor Villa-Lobos once described the sheer quantity of his compositional output – nearly one thousand works including operas, orchestral, choral and chamber compositions – as "the fruits of an extensive, generous, and warm land." This land was Brazil, where Villa-Lobos grew up in the city of Rio de Janeiro. Long stretches of white sandy beaches, the deep blue Atlantic Ocean, flowers of a thousand varieties, the clear bay of Rio de Janeiro, and wide warm streets lined with open-air markets formed the backdrop for Villa-Lobos's childhood. Villa-Lobos took his inspiration from this land and its diverse cultural and musical influences, created a national style of composition, and went on to become the most celebrated composer in Brazil.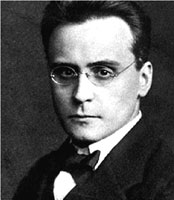 Anton Webern, along with Arnold Schoenberg and Alban Berg, was a principal composer of the Second Viennese School. The Second Viennese School thrived before World War I, and is now best known for breaking with tonality and creating serial composition. The composers of this school theoretically inherited their legacy from a "First Viennese School" (Mozart, Haydn, and Beethoven), although the earlier composers were by no means as closely associated with one another as were those of the Second School. Curiously, all three men's deaths were somewhat unusual. In Webern's case, just after World War II, he was mistakenly killed by an American sniper as Webern smoked a cigar on his veranda.